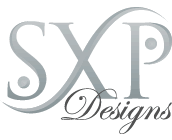 This beautiful permanent collection of contemporary silver jewellery is handcrafted in 925 Sterling Silver is showcased within Therap-Ease Treatment Centre, Morningside Edinburgh.
The collection is always being reviewed and rotated and as a result, new pieces are always being introduced.
You will find a great variety of styles to suit all tastes.
Great time and care is taken to ensure that each piece meets exacting quality standards.
Each handmade piece is endorsed and all of our jewellery is hallmarked at the Assay office in Edinburgh. An important final seal of quality and approval!
SXP Designs was established in Edinburgh in 2008 and is owned and managed by Lesley McLaren.
The company has gained a trusted reputation over the years for the exceptional quality and style of its silver jewellery.
With a wealth of experience and knowledge in the silver jewellery business, SXP Designs ensures that each piece from the collection is checked in fine detail before reaching the customer.
Come in to the clinic and treat yourself or a loved one - Therap-Ease, 382 Morningside Road, Edinburgh